Voted #1 Best Moving Company in Providence Journal's 2023 Community Choice Awards.
Municipal Moving Services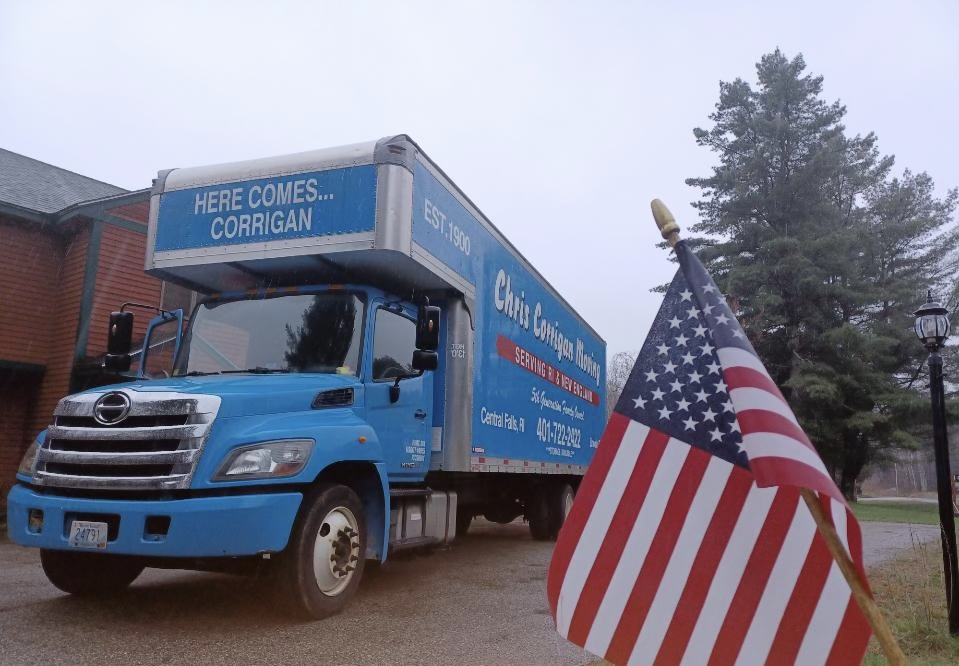 Voted Best Moving Company in Rhode Island by Rhode Islanders
When it comes to municipal moving services in Rhode Island, the decision to choose the right moving company can have a significant impact on the efficiency, security, and success of the move. In 2023, the Providence Journal's Community Choice Awards named Chris Corrigan Moving as the #1 Best Moving Company, which was nominated and voted by Rhode Island residents.
Recognition from a respected local source like the Providence Journal's Community Choice Awards speaks volumes about our standards. This accolade demonstrates our commitment to excellence and customer satisfaction as the leader in Rhode Island moving services.
EXPERIENCE IN MUNICIPAL MOVING
When we say we are Rhode Island's chosen moving company, we mean it. We have provided commercial moving services for many New England municipalities, from state and town offices, to schools and community centers. Here's how the depth of our experience matters:
COMMITMENT TO EXCELLENCE 
The accolade of being the #1 Best Moving Company isn't just a testament to the past; it reflects a commitment to continued excellence. Here's why Rhode Islanders voted for Chris Corrigan Moving:
Choosing a company dedicated to excellence guarantees a high standard of service. Whether it's meticulous planning, top-notch equipment, or skilled personnel, you can trust that every aspect of your municipal move will be handled with care and precision.
Municipal moves often come with tight schedules and little room for error. A company committed to excellence is one you can rely on to meet deadlines and fulfill promises.
Knowing that you've chosen the best in the business for your municipal move provides peace of mind. It allows you to focus on other essential aspects of the transition, confident that the moving process is in capable hands.
LICENSED, BONDED, AND INSURED MOVING COMPANY
Call our owner Chris Corrigan to contract any government moving needs. 
Notable municipal moving clients include: 
North Providence Housing Authority 
Lincoln Housing Authority
Pawtucket Housing Authority
Woonsocket Housing Authority
Providence Housing Authority
Cumberland Housing Authority
Central Falls Housing Authority 
Newport Housing Authority
West Warwick Housing Authority
Lincoln Police Department
Multiple Rhode Island Schools
Speak Directly with Chris Corrigan For a Quote
Or Fill Out Our Quote Form